Dr. Slavin has been treating children and adults for his entire career with consistently excellent results. Every individual's orthodontic needs are different. Dr. Slavin will formulate a treatment plan that works best for you. Traditional braces, clear ceramic braces or one of the clear aligners like Invisalign, are all treatment options depending on your wishes and needs.  Dr. Slavin will work with you to find a solution that meets your expectations and budget.
Invisalign Clear Aligners
Dr. Slavin is Invisalign Certified.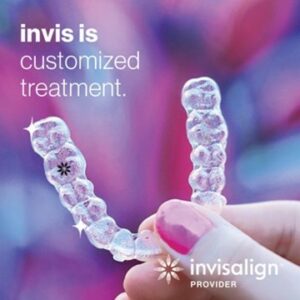 Invisalign clear aligners are custom made especially for you. You wear the almost invisible aligners over your teeth for up to 22 hours a day. Invisalign essentially straightens your teeth the same as metal braces. Invisalign clear aligners are made of flexible plastic — specifically, a patented thermoplastic material called SmartTrack® created exclusively for Invisalign treatment. These clear aligners are FDA-approved and contain no BPA, BPS, latex, or gluten. They are thin, clear, and fit snugly over your teeth, making them virtually invisible.
These braces offer several exciting benefits, including:
Invisalign is comfortable.
The clear aligners are discrete, making them perfect for self-conscious people
You can remove the aligners to eat, drink and brush your teeth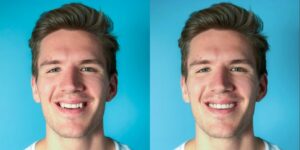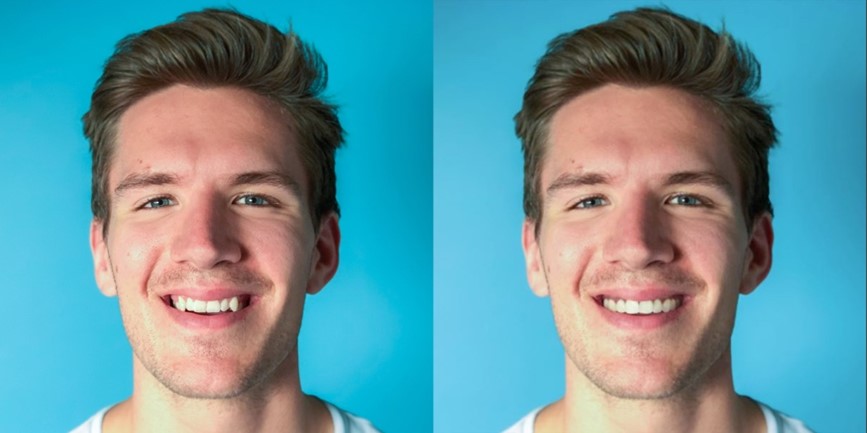 These are excellent benefits, but it's worth noting that Invisalign braces aren't the right treatment for everyone. You need discipline when it comes to keeping your aligners in.
Every smile is unique, which is why your Invisalign treatment starts with a consultation. During your consultation, your doctor will help you determine what Invisalign treatment can do for your smile. We cannot guarantee a particular treatment outcome but encourage you to share your treatment goals with your doctor at your consultation. Also, Invisalign doesn't treat more complex orthodontic cases.
What You Need to Know About Ceramic (traditional) Braces
Understanding the Differences and Advantages of Ceramic Braces:
If you're considering having orthodontic treatment to straighten your teeth and beautify your smile but are a bit apprehensive about the look and style of traditional metal braces, you're not alone. Many patients are not necessarily keen on the potential of having metal brackets, wires, and bands as a part of their smile, even for a short period of time. If this sounds like you, then we would like to tell you about other options that are available to help you get the smile you've always wanted, such as ceramic braces.
Advantages of Ceramic Braces: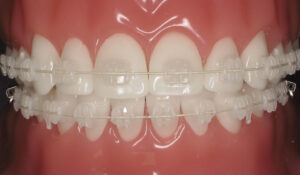 Their discreet appearance appeals to many patients who would otherwise feel self-conscious about orthodontic appliances on their teeth.
In addition, since the process of undergoing treatment is virtually identical with ceramic or metal braces, you can be sure that you won't be sacrificing results by choosing this more aesthetically subtle option.
At the end of your treatment, once your braces have been removed, you'll be delighted with the look of your smile and how easy it was to get it.